Gaorgo


 Gaorgo is an Arcane Codemon. It is half Earth and half Mountain. It can be Summoned by sacrificing an Isilga and an Ornalo.
Appearance
Edit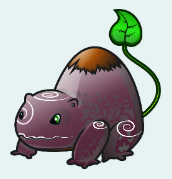 Gaorgo is a four-legged animal whose back looks like a mountain and whose long tail is tipped with a leaf.
Its Epic form changes its gray skin purple and gives it white swirl patterns around its body.