Hizean



Hizean is an Arcane Codemon. It is half Heaven and half Wind. It can be Summoned by sacrificing a Hipize and a Lorcan.
Appearance
Edit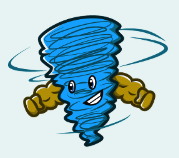 Hizean is a tornado with two muscular arms.
In its Epic form it is yellow and blue instead of gray. Its body also seems to spin more quickly, as it has extra swirls of air around it.