Veneal



Secondary element

Barcode
Veneal is a Water Codemon. Its secondary element is Fire.
Appearance
Edit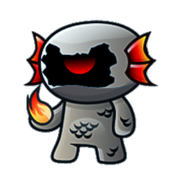 It looks similar to that of a anglerfish with a fireball as its lure.
Its Epic form gives it a body, as well as arms, and legs. In its right hand it holds the fireball that would normally be attached to its lure. It also has one single eye instead of two.
Ad blocker interference detected!
Wikia is a free-to-use site that makes money from advertising. We have a modified experience for viewers using ad blockers

Wikia is not accessible if you've made further modifications. Remove the custom ad blocker rule(s) and the page will load as expected.