Zeleti


Zeleti is an Arcane Codemon . It is half Wind and half Fire. It can be Summoned by sacrificing a Hipize and a Kaleti.
Appearance
Edit
Zeleti is a bird or phoenix whose body and wings are made of flames.
It's Epic form changes its colors. Its body and wings change from red to blue, its head from yellow to blue, and its crest from blue to red.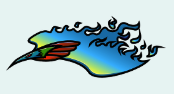 Ad blocker interference detected!
Wikia is a free-to-use site that makes money from advertising. We have a modified experience for viewers using ad blockers

Wikia is not accessible if you've made further modifications. Remove the custom ad blocker rule(s) and the page will load as expected.